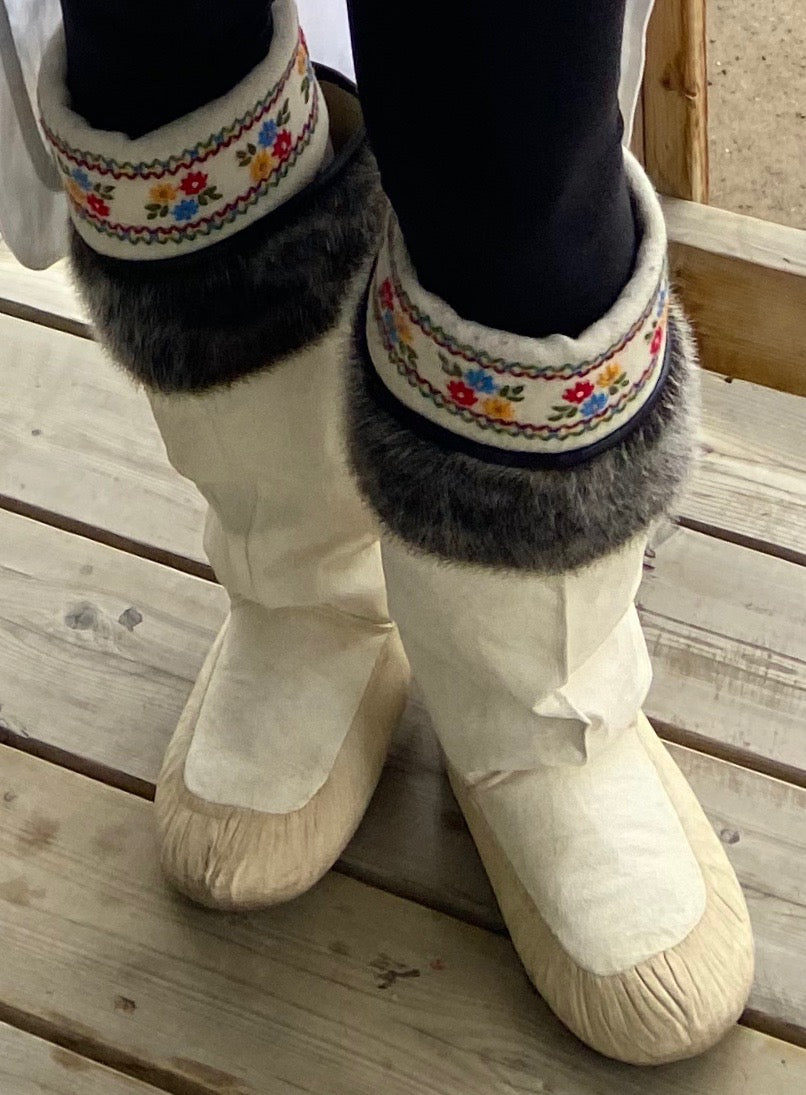 One Inuktitut mini-lesson. - I , Pi, Ti, Ki Sounds. Recording and PDF file
Buy one short mini-lesson in Inuktitut (approx. 10-20 mins) in the South Baffin dialect. You will receive a one page PDF file and a pre-recorded sound file. The mini-lesson will be a chance for you to practice Inuktitut independently. The email with the lesson and sound file will be sent to your email. There will be no other instructional lesson(s) associated with this purchase. No refunds. More mini-lessons will be uploaded as they become available. 
Here you will learn:
The sounds of the ICI Standardized Orthography - Inuktitut Syllabics. A copy of the Inuktitut Syllabics chart will be sent to you in a pdf or through a link, as well as a recording of the proper pronunciations of each sound in the syllabics chart. 
(Image of kamiik made by Elisapi D-Aningmiuq, duffle socks by Martha Tikivik)
One Inuktitut mini-lesson. - I , Pi, Ti, Ki Sounds. Recording and PDF file