Allurvik Tutor
Tagalik Eccles
Tagalik is from Rankin Inlet, NU. She is a proud descendent of Johnny and Rhoda Karetak. She was raised to speak Inuktitut by her mother Selma, who she truly appreciates. Tagalik could not speak English until she was 5 and eventually learned it when she first began elementary school. Tagalik attended law school starting in 2017 and completed her Law Degree in 2021 from University of Saskatchewan. Tagalik is passionate about sharing her skills, particularly in Inuktitut and is a true advocate for the success of Inuit.
Allurvik Tutor
Stephen Frampton
Stephen Frampton lives in Igloolik where he has been steadily learning Inuktitut from what resources he could find, the community generally, and one Elder specifically. He is very grateful for all their work and patience that have allowed to him to generally understand and communicate in Inuktitut. Though fluent higher level conversation of more abstract concepts still eludes him, he's working on it.
A teacher by profession, he has dedicated time to learning how to learn Inuktitut, which he hopes will be effective for others. Stephen's not an inuktitut expert, but he knows the journey that you're contemplating now. If you have questions or are confused about something, chances are Stephen's been there.  
He hopes his experience as a fellow learner and commitment to understanding how Inuktitut is learned most effectively can be useful as we all try to improve at possibly the coolest langauge on earth. It's worth it.
Allurvik Owner
Miali Coley-Sudlovenick
Miali is an Inuk Jamaican born and raised in Iqaluit, NU. As the Sole-Proprietor of Allurvik, Miali is dedication to creating opportunities in Consulting around Inuktut, Inuit Culture and Education. Since completing her Bachelor's of Education in 2013, Miali has taught elementary students and adult learners in person and online.
With the dedication Miali has made to her two children, she began Allurvik to share her skills and stay connected to her community. Allurvik is Nunavut based and provides more opportunities for Inuktut Learning and Consulting to support governments, organizations, businesses and companies. We look forward to working with you.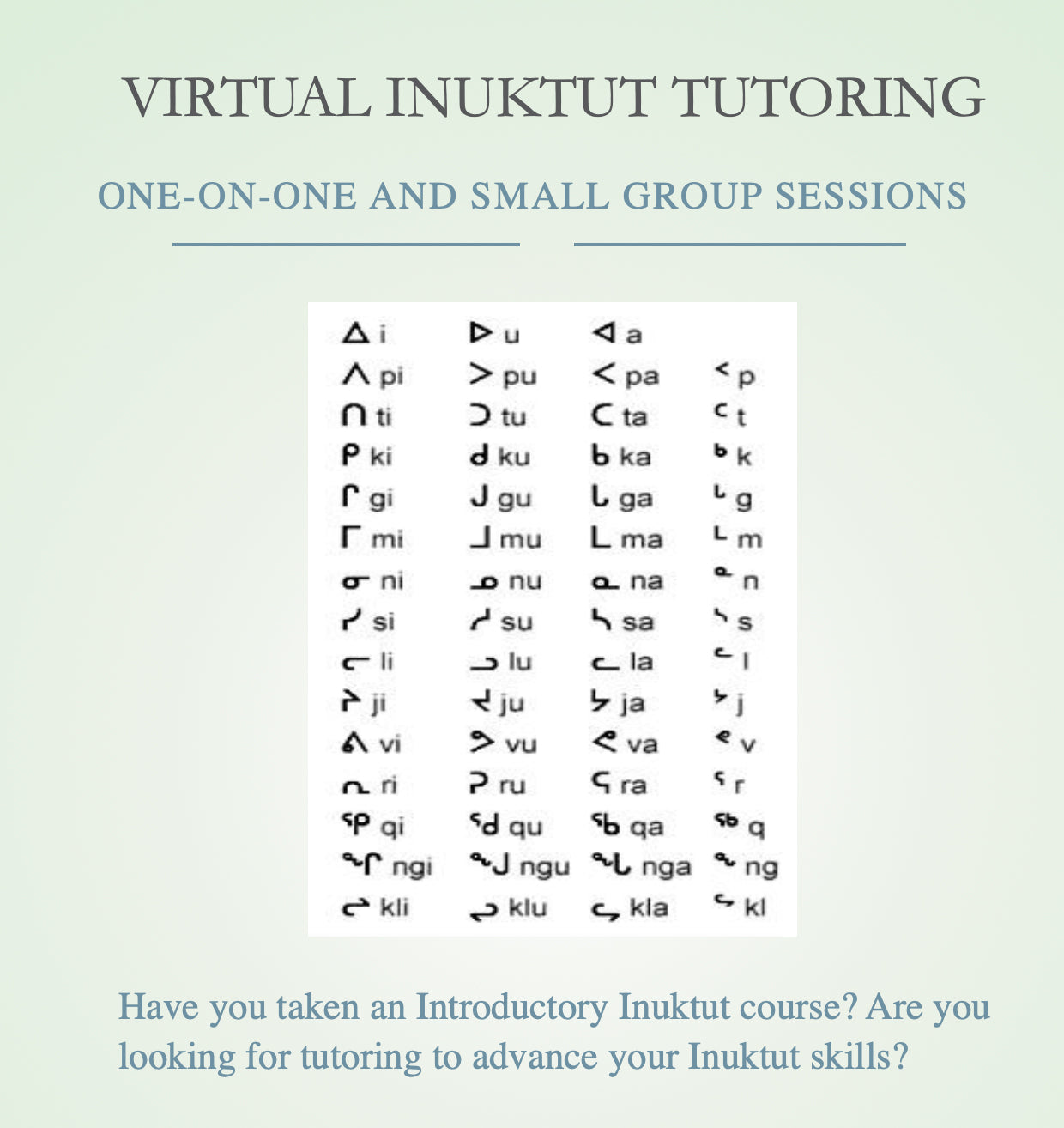 Tutoring is to support you on your Inuktitut journey. Each class will focus on finding out what areas of Inuktitut you need help with and spending time to focus on practicing on those areas. 
Each session is 1hr online only and available for custom bookings on:

Available weekly, evenings and weekends.  
Looking to book multiple sessions?

Bundle includes 6, one-hour sessions in total. 
A booking link will be sent to you via email after your purchase.
There are no official assignment or marks for tutoring. Tutoring is perfect if you prefer one-to-one learning and at a pace that is built to support your needs. 

If you are looking for a group for interaction, assignments and homework, then you will need to wait for our next group class. Please message us if you have any other questions.