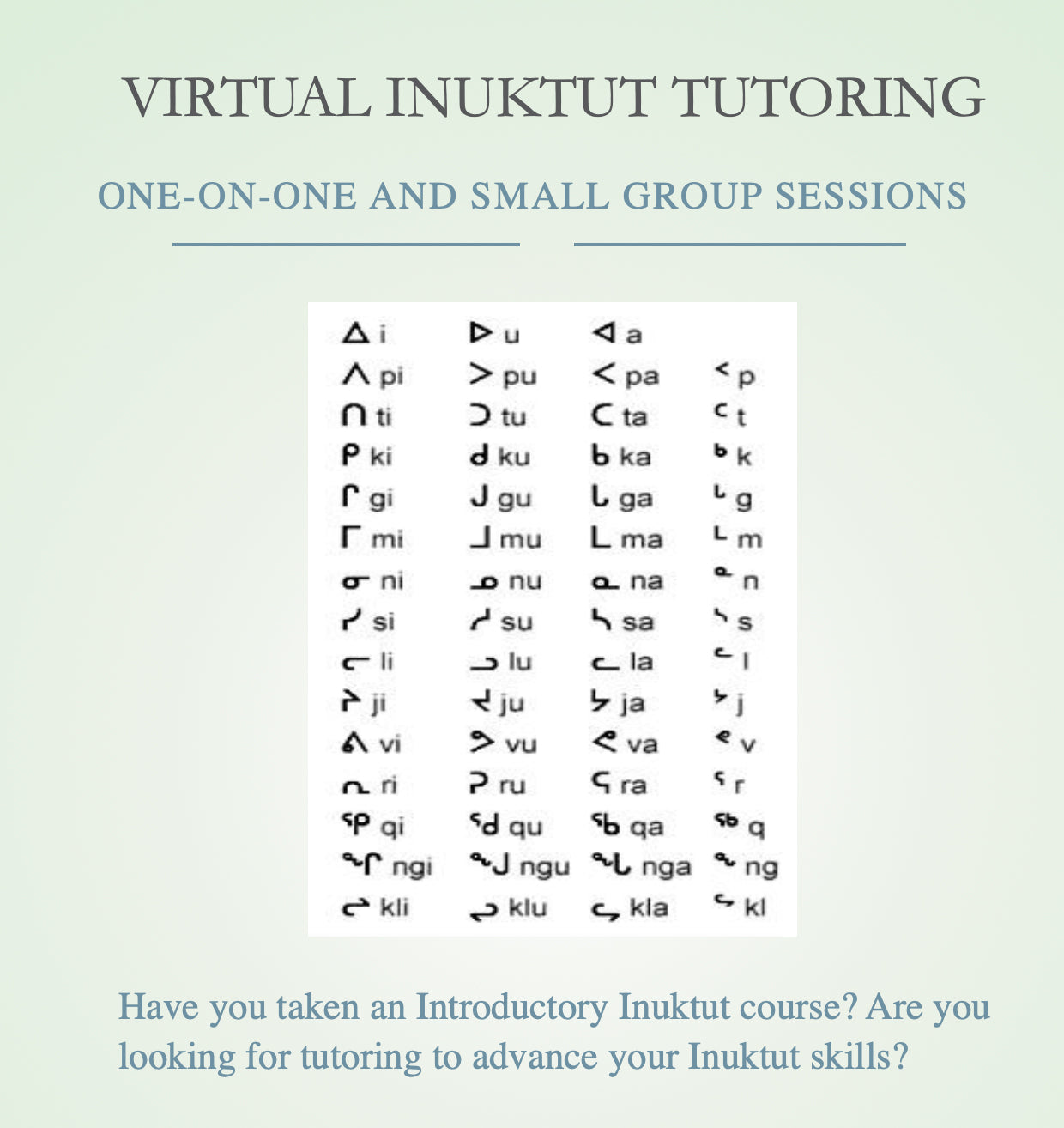 Tutoring is to support you on your Inuktitut journey. Each class will focus on finding out what areas of Inuktitut you need help with and spending time to focus on practicing on those areas. 
Each session is 1hr online only and available for custom bookings on:

Available weekly, evenings and weekends.  
Looking to book multiple sessions?

Bundle includes 6, one-hour sessions in total. 
A booking link will be sent to you via email after your purchase.
There are no official assignment or marks for tutoring. Tutoring is perfect if you prefer one-to-one learning and at a pace that is built to support your needs. 

If you are looking for a group for interaction, assignments and homework, then you will need to wait for our next group class. Please message us if you have any other questions. 
Online lessons that are personalised for me
It's great. I have had three lessons online now. I opted for once a week. Its progressing well and tailored to fit my existing level of Inuktitut, which solved the problem I was having before, having to keep redoing beginner level courses. Highly recommended!
Very interesting first session
I really enjoyed my first session with Tagalik. She taught me a list of sentences and helped me with the pronunciation. The conversation we had was interesting. I am looking forward to our next session together.
Inuktituk language lesson
My 16 yr old son is really enjoying his lessons.
His teacher Stephen is friendly,gives good learning assignments and they seem to enjoy their conversations.